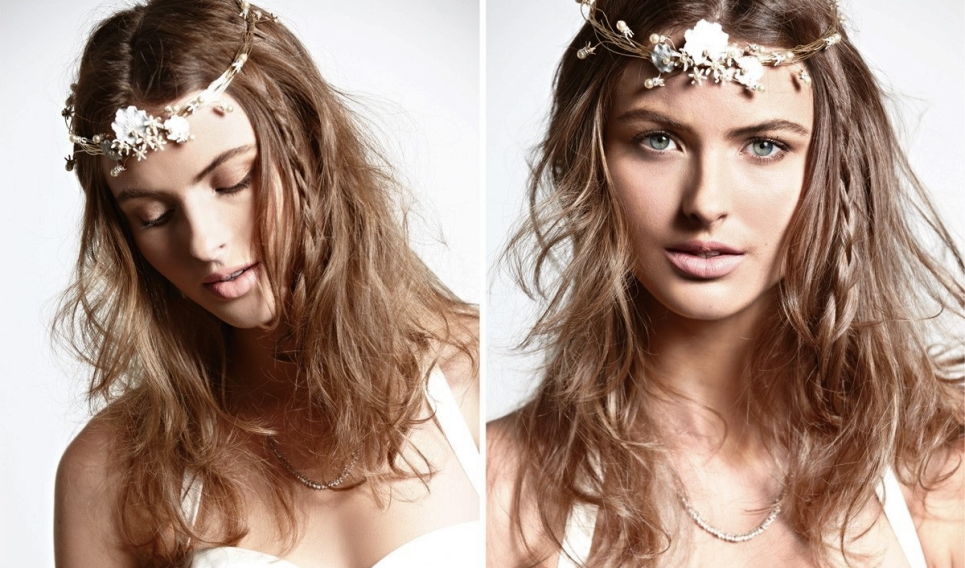 Do you have a rustic wedding coming up and don't know what to do with your hair? Check out these gorgeous hairstyles for inspiration. Of course, you can never go wrong with a sleek braid or ponytail, but maybe something different is in order. As always, we've got the perfect look for every bride-to-be.
Looking for a chic hairstyle, easy to care for and perfect for your rustic wedding?
Pretty rustic wedding hairstyles
If you're a bride-to-be, chances are your wedding day hair is top of mind. From how to style it to what kind of flowers will be in your hair, there's a lot that goes into planning the perfect hairstyle for this special occasion. With so many options out there, we've narrowed down our favorite rustic wedding hairstyles.
Braided Bun: A braid can be styled in many different ways, but this one is perfect for an elegant look on the big day. The hair has been braided into six sections, which makes it easier to create a bun shape. Secure with pins or barrettes, and you're ready!
Half Up Half Down: This style was made famous by Kate Middleton during her Royal Wedding back. It's great if you want something simple yet pretty on your special day. Pull half of your hair up and put it into a low ponytail.
Easy Bun: This easy updo looks great with any dress and can even be done on yourself at home! Braid all of your hair and tie off the end with an elastic band. Then pull apart the braids and make them loose around your face before grabbing some pins and pinning them up high on top of your head like a bun.
Simple braids or twists with an updo or bun on top of the hair.
A low-side braid paired with a flower crown headband and veil, if desired.
Braided pigtails tied back loosely.
Country wedding hairstyles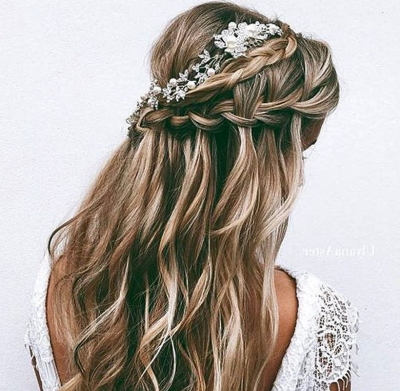 Wedding season is right around the corner, and it's time to start planning your wedding hairstyle! If you're a woman, you know that there are so many options when it comes to hair. How do you decide? I have some helpful tips for deciding on what style will work best for your day.
I am a country girl at heart, and I love to plan weddings! However, one of the most important parts of any wedding is finding a hairstyle for your big day.
How many times have you been to a wedding where they had their hair all slicked back or in an updo? It's not as fun as it could be, which is why today we're going to talk about how you can style your hair with fresh flowers and other things.
We've got everything from braid styles, messy bunches, braided crowns, floral headbands, and more! You'll find something here that suits your taste and hairstyle needs perfectly.
I swear you can't go anywhere these days without seeing some poor soul in a white dress. So if your friend is getting married and you want to help with her hair, here are country wedding hairstyles that will be perfect for the big day.